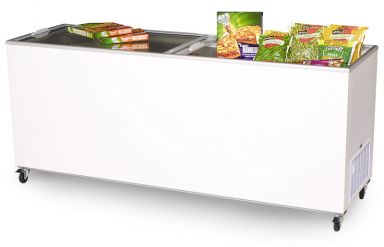 Fridge Rentals in Brisbane You Can Trust
If you're looking for a reliable rent a fridge in Brisbane or the Gold Coast, the team from Goodhew's Refrigeration Service Pty Ltd can help you. Whether you need a fridge rental for a new shop, or your existing refrigeration is experiencing "issues", we will work with you to create a plan based on your budget and requirements.
Don't hesitate to contact us and see how little it can cost for fridge rentals which will accommodate your needs.
A Range of Options – Simple Solutions
With Goodhew's Refrigeration Service Pty Ltd, you have the freedom to rent, try and buy, commercial refrigeration equipment.
You can try out the refrigerator for six months and then purchase it at a pre-determined price.
This is a perfect way to determine whether you are making the right choice for your needs and budget. After the six month period, if you believe the item you have rented is not correct, (say you have rented a two door fridge but needed a three door), that's no problem at all.
We can simply swap it over to the right item for you. It's another way we are making rental fridges easy in Brisbane.